Whether you homeschool or not, parents want their children to become avid readers.  What parent wouldn't love to see their child giddy over a new book?  This year we have completed two author studies and I think I've  learned as much as the kids!  These studies  have proved to be thoroughly enjoyable.  Author studies are not only a great way to develop reading skills, but they forge a deeper attachment to books.
Here are a few activities that we did this week to go along with our Leo Lionni author study.
After learning a little about Leo Lionni, we read Frederick.  This is a fantastic book about a little mouse who instead of gathering food for the winter, gathers the sun's rays and colors.  When winter comes and it is dark and gray, Fredrick has the sun's rays and the colors of Autumn to share with his friends.  This is a great book to teach that the simple things in life (such as the sun and the colors in nature) can help get you through hard times.
We also went on a "color walk" to see what vibrant colors we could discover in winter.  The students were excited to see bits of bright green grass peeking out of the brown leaves.  We also spotted striking red berries on the neighbor's bushes.
On day two we read Swimmy.  This book had dream like illustrations that mesmerized the students.  It is about a fish who is determined to not let a big fish get him down.  It taught perseverance and teamwork.  The students used watercolor to paint pictures of things that they had seen on their "color walk" and used rich colors to bring their illustrations to life.
This was painted and written by a first grader.
This was painted by a preschooler.  He turned this project into a book!
i found a few great Inferencing lessons for Swimmy at teacherspayteachers.com
Our Spanish teacher read Little Blue, Little Yellow in Spanish.  Leo Lionni books are great to teach colors in Spanish.
We also used the book Little Blue, Little Yellow in art class.  We used Model Magic to combine the colors red, blue, and yellow.  This helped students recall the primary colors and how they can combine to make up the colors of the color wheel.
A few other benefits of author studies are;
Develop critical thinking skills.  Students begin to analyze text and illustrations.  They compare themes of other stories and how it relates to the author's life.
Improves writing skills and creates a desire to write.  The author becomes a mentor for students.  They become inspired and encouraged as they model their stories after an author.
Establishes a sense of community.  Readers feel connected to one another as they listen to these shared stories.
Makes curriculum connections.  Author studies provide great ways to incorporate science, math, art, music, geography, social studies, and language.
Whether or not you "home school" your children you should strongly consider doing an author study.  It's a great bonding experience that will help build personal connections with the text.  I guarantee that it will be something you all remember.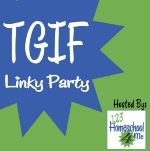 123Homeschool4me